Our Legacy Park Project features a number of exciting improvements to both our interior and outdoor spaces at our campus in Hendersonville. Below you'll find renders based on the actual construction plans for several key areas in this project.
You can view video fly-throughs and learn more about our goals with the project on the Legacy Park page. You can also read an extensive FAQ about this project here.
Legacy Park
Legacy Park will include two levels of covered patio space and shade, an imaginative new playground, a multi-purpose activity courtyard, and many more intentional areas to gather and connect. At the center is a tower featuring "rocks of remembrance" that we hope will serve as an example of the many ways God has been faithful to us. You can see several of these areas in greater detail in the renders below.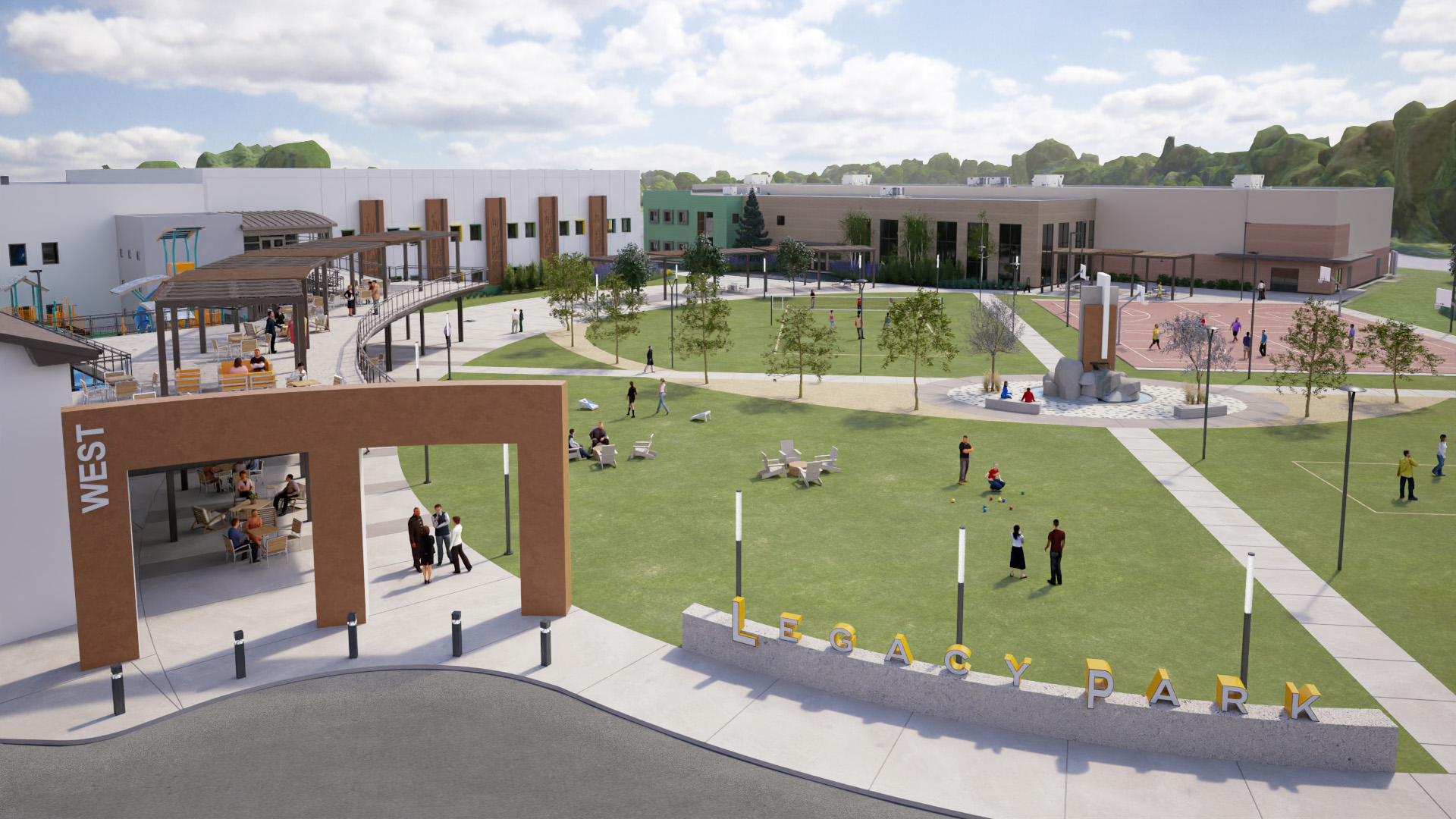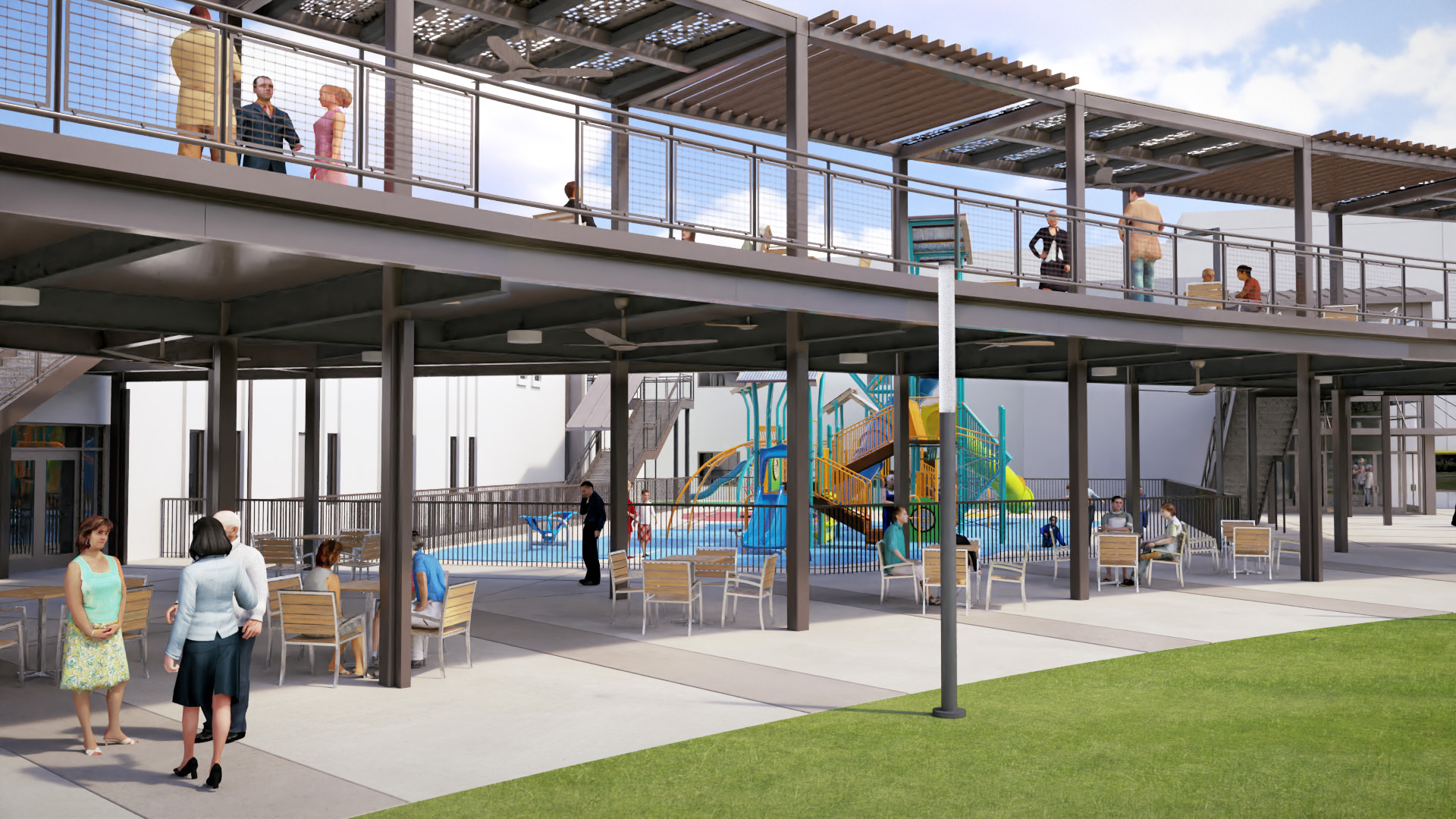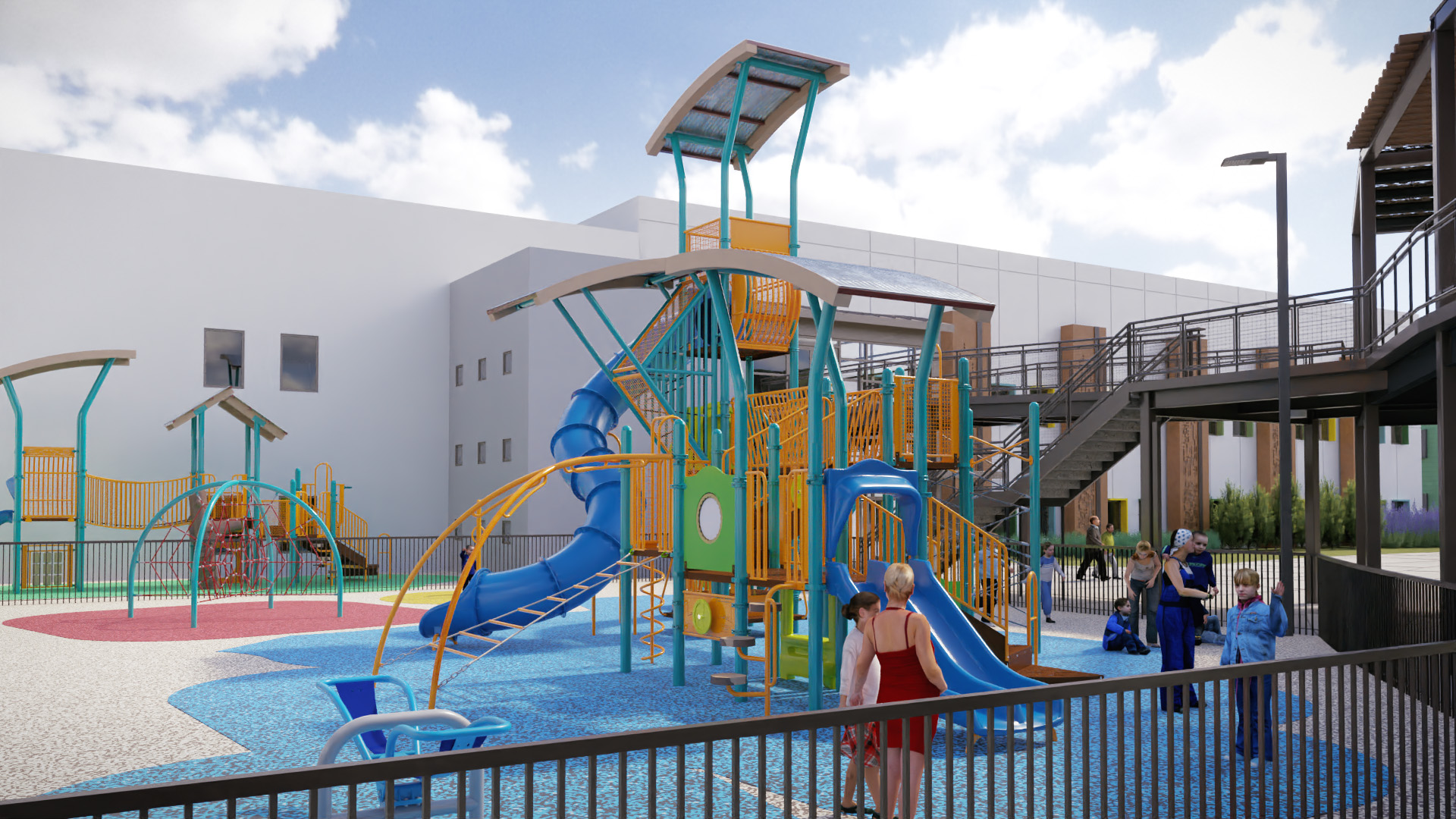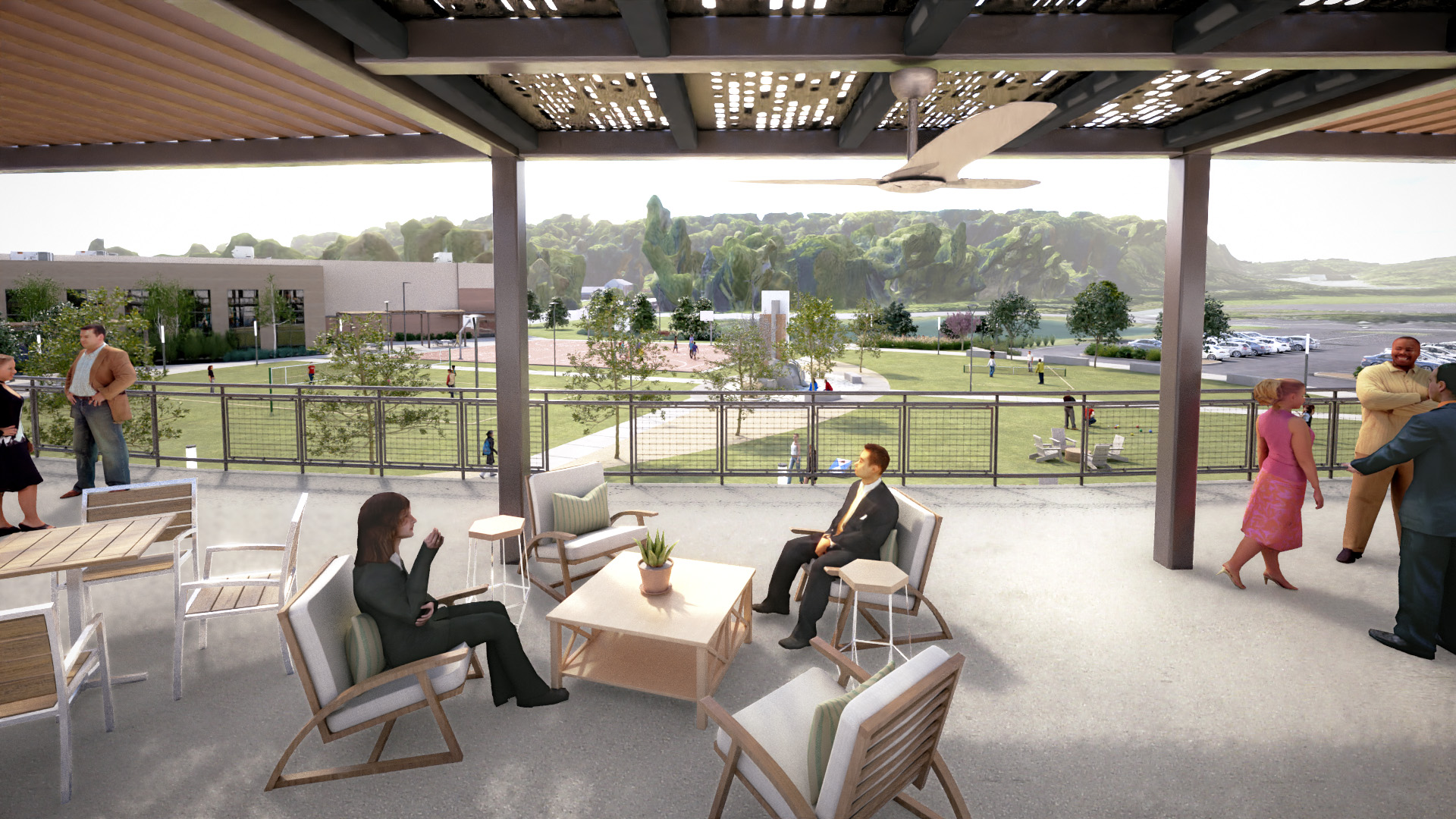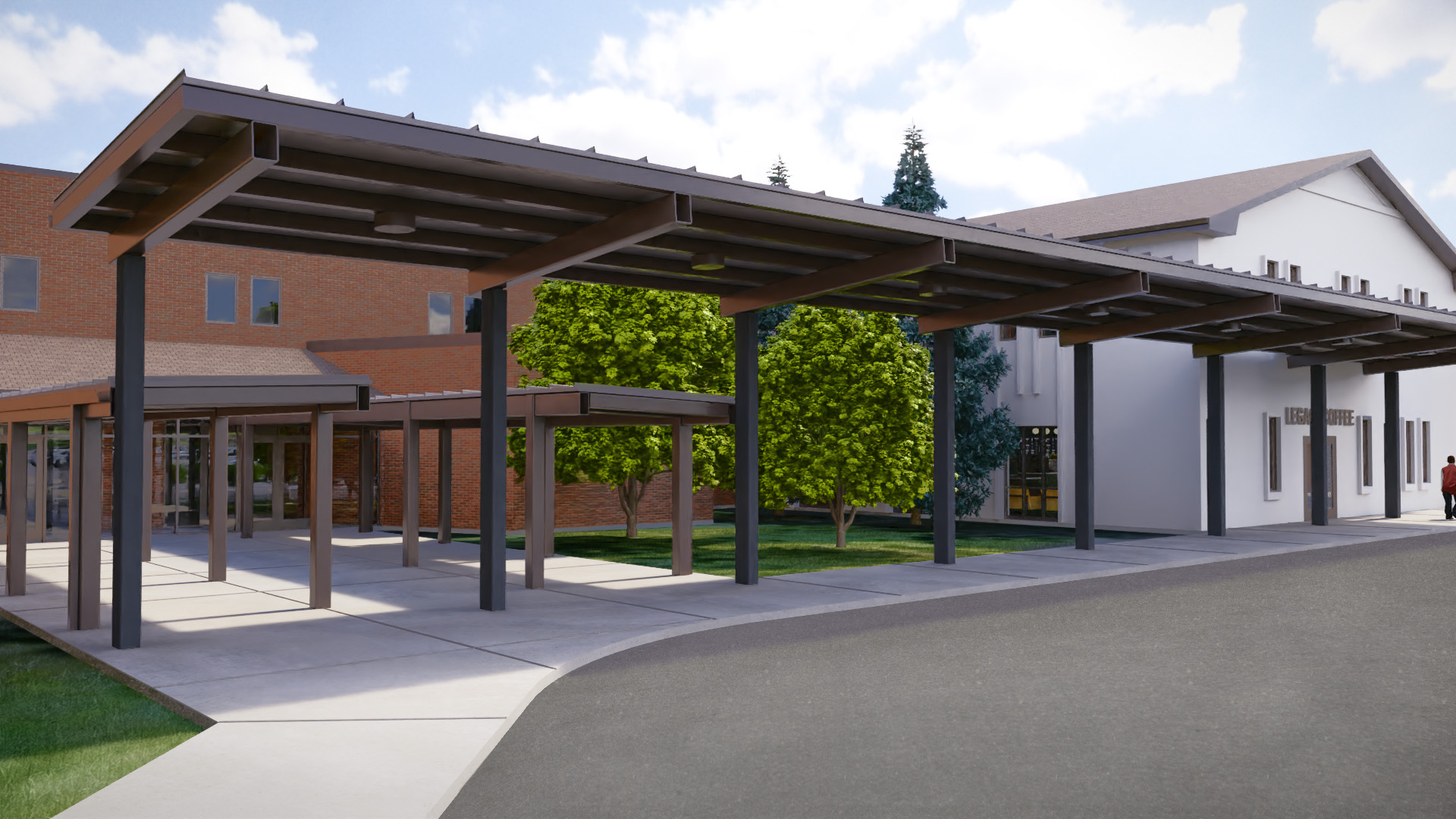 Legacy Coffee
Legacy Coffee will be a top-notch coffee shop that's open to our members and our community throughout the week. It's an easy stop in for coffee on your way to services on a Sunday, and its connection to the decks in Legacy Park make it the perfect place for students to gather after school and remote workers to set up shop on work days.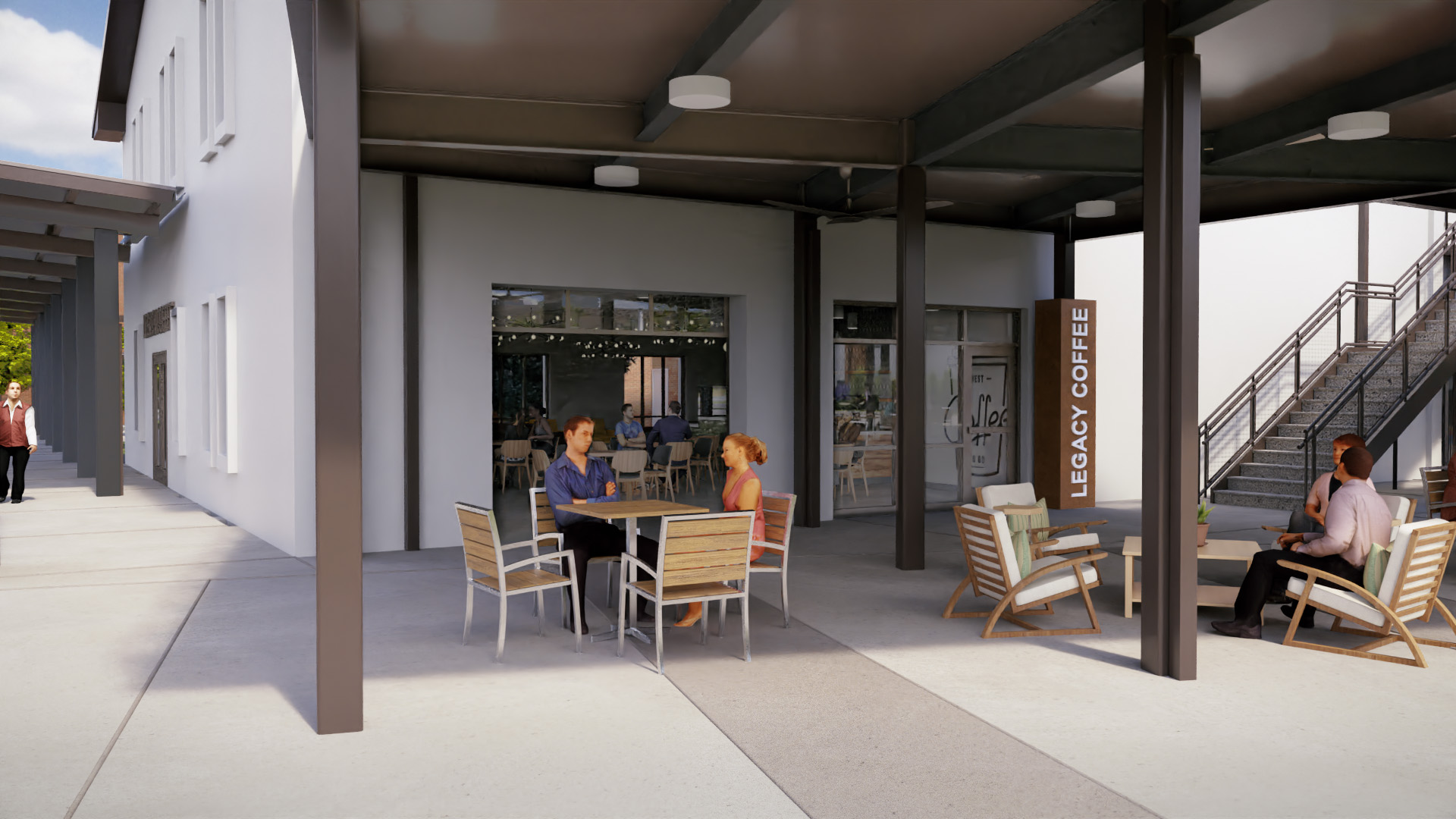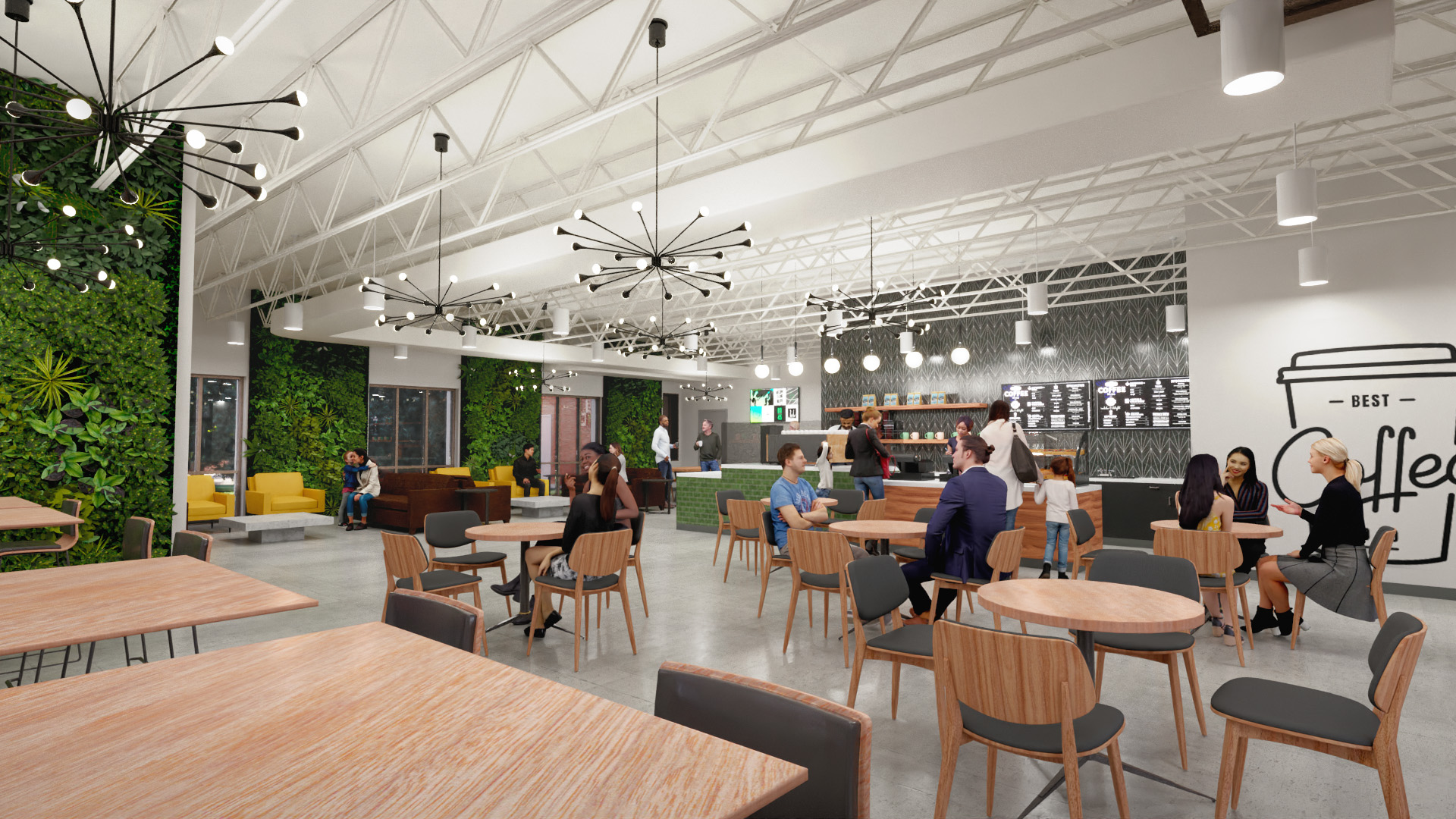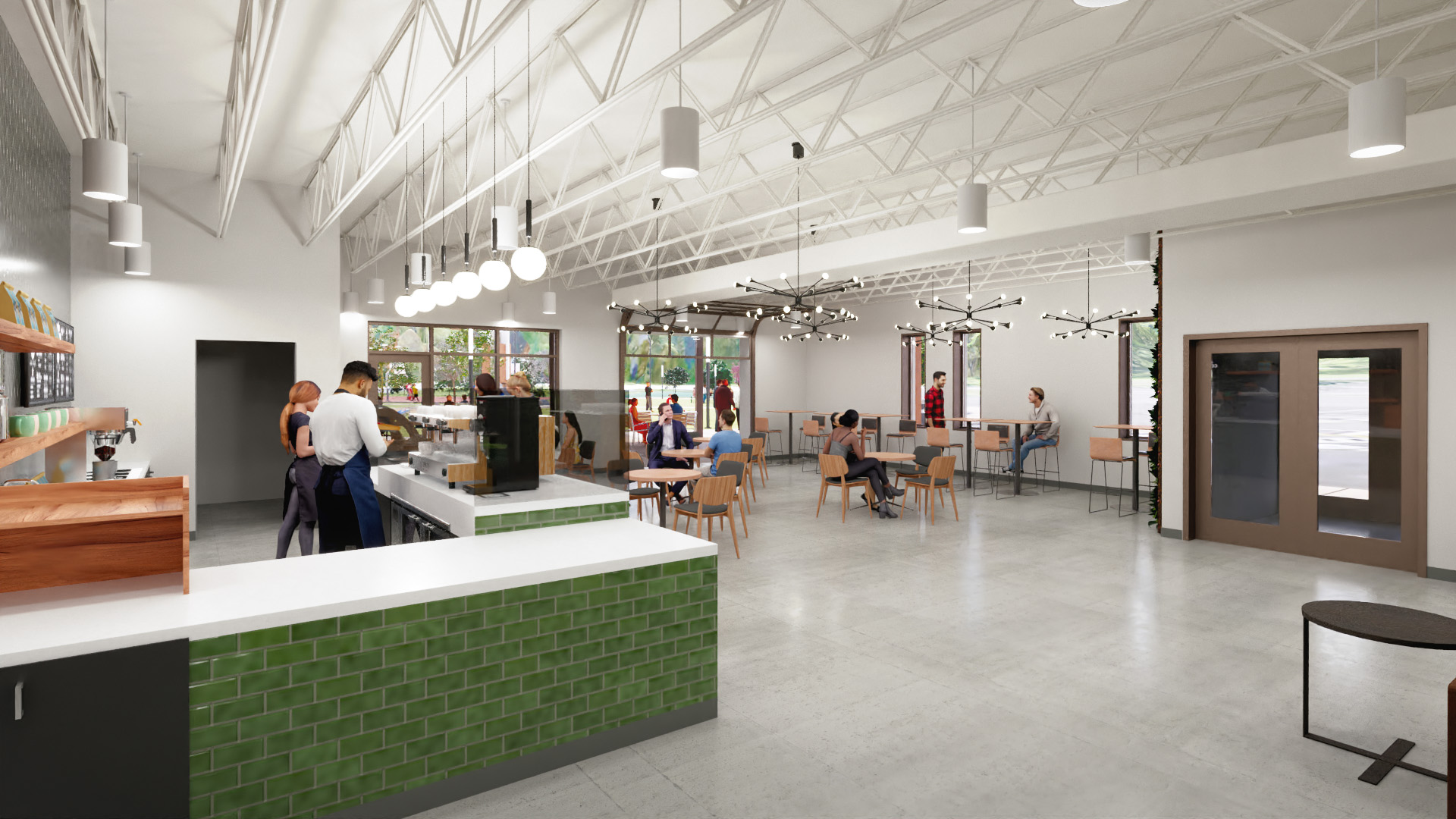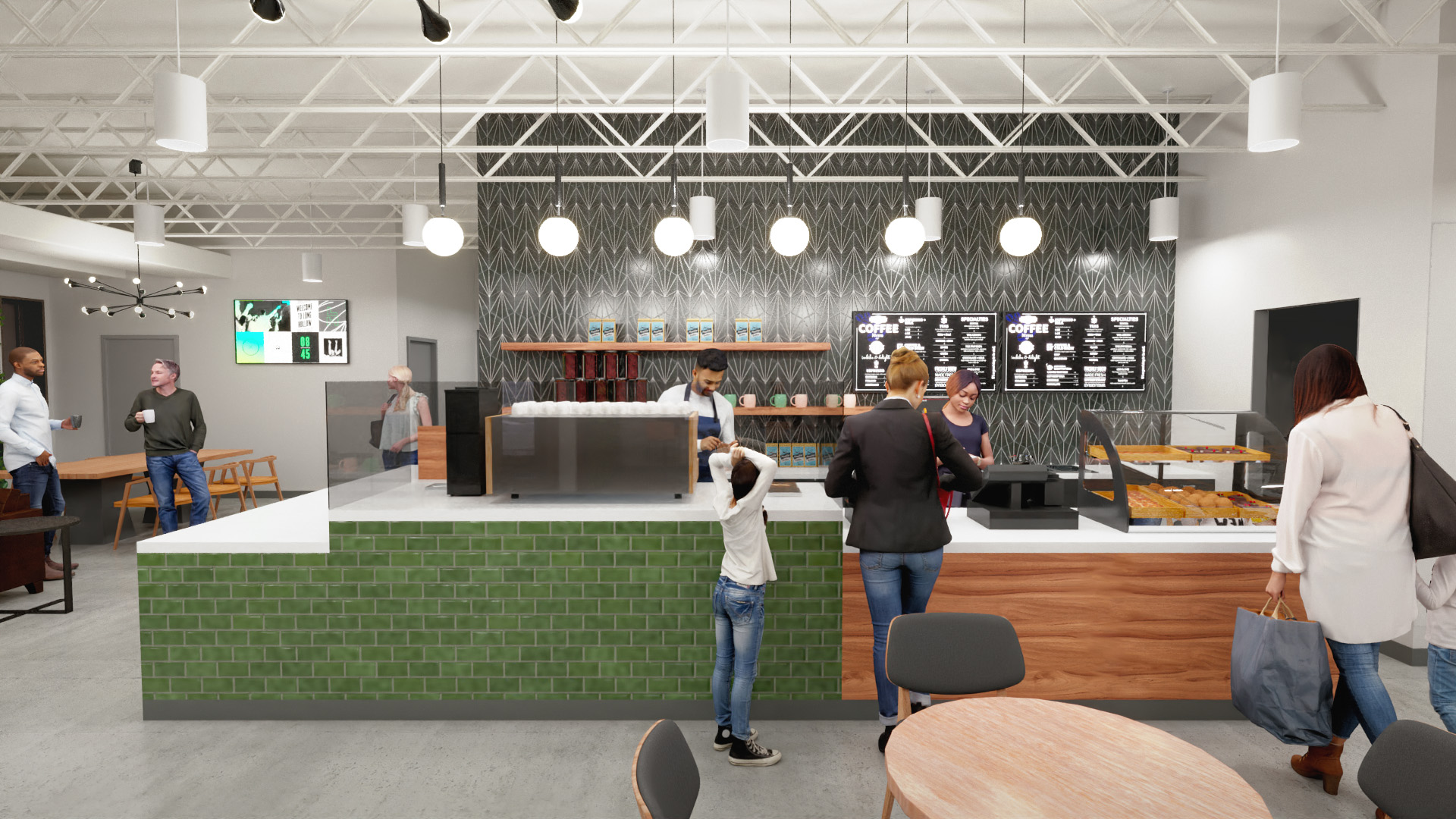 Lobby and Family Corridor
As we thoughtfully rethink our lobbies, "Next Steps" area, and family corridor, our goal is to make our campus more welcoming and far easier to find your way around. As the first major remodel of many of these spaces in decades, we hope these improvements will make Long Hollow feel like home for years to come.